METCALF MOVING BLOG
October 18, 2016
How To Move a Dishwasher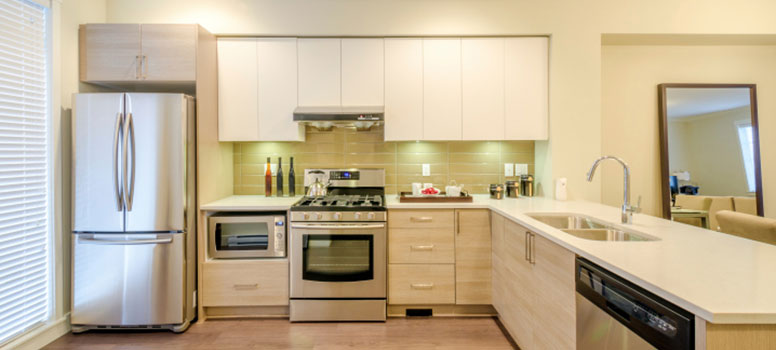 Is your dishwasher making the move with you? You will need to be sure it is disconnected and ready for transit before moving day.
Many large appliances have gas or high-voltage electrical connections that require the attention of a qualified technician. It may be best to have such a specialist assist with your dishwasher's preparation for transport. If you plan to do it yourself, here are some general tips on how to move dishwashers.
1)    Shut off power to the unit.
In many cases, this simply means disconnecting the dishwasher from a power source by unplugging it. Otherwise, you can use the electrical panel to shut off the dishwasher's circuit breaker.
2)    Disconnect the water supply.
Do you have easy access to your dishwasher's supply valves? If so, shut them off before attempting to move the unit. Next, disconnect and drain the supply hoses. After the hoses are completely dry, wrap them with towels or packing paper.  You can set the hoses inside the dishwasher after cleaning is complete. 
3)    Clean and air-dry the dishwasher.
Wipe down the outside of the dishwasher with a damp cloth and mild cleaner to remove food and soap residue. Leave the door open for at least 24 hours. It's important to let your dishwasher completely dry out prior to transport in order to prevent mold. If there is any remaining water at the bottom of the dishwasher, sponge it dry. If you can, also remove the pump cover inside the dishwasher and thoroughly dry it.
Important note about what Mayflower can and cannot do when moving appliances:
Remember that it is ultimately your responsibility to prepare your appliances for transport on moving day. If you cannot do this yourself, you may authorize your Mayflower move coordinator to make arrangements for your appliances to be serviced by a trusted third-party technician prior to moving. You should note that this service will be added to your Bill of Lading as an additional cost.
If your appliances aren't ready to be moved on your scheduled moving day, know that your Mayflower movers cannot assist you in disconnecting, servicing or reinstalling them.
Still want more information? Check out these pages on how to pack and move kitchen appliances:
Source: https://www.mayflower.com/moving-tips-tools/tips/packing-tips/dishwasher