BLAINE, MN MOVERS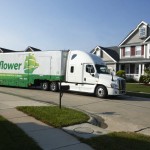 Blaine, MN Local & Long Distance Movers
Metcalf Moving is a Blaine moving company, proudly serving our community since for 100 years. From our start as a humble local moving company to the premier source for long-distance moves across the state or across the country, our goal of providing affordable high quality moves hasn't changed. We strive to be the Blaine movers that residents and businesses rely on. Request a free quote to get your move started today.
Full-Service Movers
If you're looking for a Blaine mover to get your family's belongings to your new home, you've come to the right place. Metcalf Moving & Storage provides full service moves for households and businesses alike. Our team of professionals handles everything from the planning stages to the final unloading and unpacking. You'll be matched with one of our professional move coordinator who will oversee all the logistics including packing, loading, and transportation for your household move. Once the truck arrives at your new home, our movers will unload the truck and unpack your items as well. Then, with your direction, your movers will place each item exactly where you want it.
Flexible Moving Services
In case you want to be more involved in your move, we offer flexible moving services, adjustable to your preferences. If you'd rather handle the packing and furniture placement, no problem! We can step back and just provided the loading and unloading. Our move specialists will customize the services that meet your relocation needs.
Blaine Storage
Metcalf Moving & Storage provides Blaine residents with short and long-term storage solutions. Sometimes, movers' homes aren't ready on moving day. If that's the case, Metcalf can provide the storage you need. Take a look at our storage options.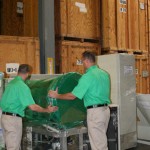 Blaine, MN Long Distance Moving
As a Mayflower Transit agent, Metcalf Moving is your best option for long distance or interstate moves. We will arrange your long distance move. Working with our Mayflower family of agents, we will ensure that your long distance move experience is as smooth and stress-free as possible. Learn more about our long distance moving services.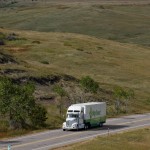 International Movers
International movers from Blaine, MN rely on Metcalf Moving's Global Moving service to navigate their global relocation. In addition to the physical move, we are experts on the specific documentation requirements of your destination country. Metcalf Moving has the experience to manage your international move needs from start to finish. Learn More.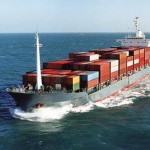 Our recent move from the Twin Cities to Michigan was handled beautifully from start to finish, from the efficient and friendly service by Ron to the exceptional packing, loading and unloading by the on site crew. Special thanks to Jerry, our driver, and his side-kick Tim, who were truly angels in disguise during such an important time in our lives. I hope we don't move again, but I'm sure that if we do we couldn't find a company that would do a better job! Thank you – we are very, very grateful
- Marilyn B.
We are open for business as usual while we prioritize the health of our customers and employees above all else. We also offer virtual surveys for all of our customers so you can receive a quote while staying at home and practicing social distancing.
Read more about our COVID-19 safety precautions.
.