RESOURCES
Planning a move is one of the most stressful times in a person's life. In order to make your move go as smoothly as possible, Metcalf Moving & Storage has provided the following information to help Minneapolis/St. Paul and Rochester families plan their move:
MOVING TIPS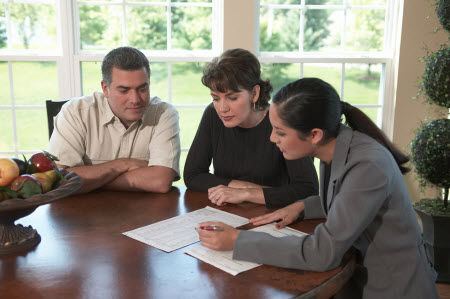 Clear out unwanted goods – hold a garage sale or donate items you don't use.
Get rid of flammables – paint, cleaners, gas cylinders. These some items that we cannot move.
Empty fuel from mowers, clippers, trimmers and so on.
Clothes – do you need them all? Charity shops may want them.
Separate books – disposable, family reading, valuable.
Check all electrical goods – will they work in the new home? Many international destinations have different power supplies.
Start making up your change of address list.
Arrange to have mail forwarded with the post office.
Arrange termination date for electricity, gas, telephone, television, and other main suppliers.
If you are taking electrical goods such as a stereo, see if you still have their original boxes. These are the best containers for those items.
Have rugs cleaned.
If you have children, separate cherished toys to travel with you.
Round up personal documentation – marriage/birth certificates, driving licenses and so on.
Keep passports separate so they are not packed.
Want to take the car? Check on import regulations and the duty payable.
With regards to family pets– make sure vaccinations and documentation are up to date.
Will your new home be ready? If not, you may need to arrange temporary storage.
Shops, schools, theaters, life styles – it's never too early to find out about your new home.
Start running down food supplies and freezer stock.
Arrange your finances – close or transfer bank accounts, savings accounts and so on, if necessary.
For interstate moves, be sure to check the Federal Motor Carrier Safety Administration (FMCSA) Household Goods Program website to learn more about your rights and responsibilities when moving. This website can help you avoid fraud and ensure a more successful move.
Packing Tips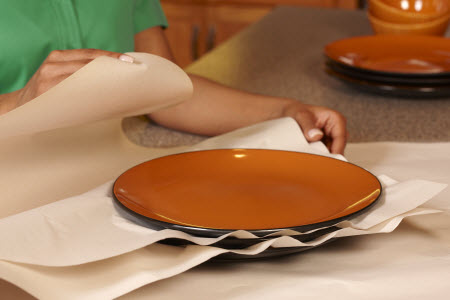 If you decide to pack yourself, give yourself plenty of time to get organized and ready for your move. Metcalf Moving & Storage offers the following packing suggestions:
Before you start packing, determine the items you want to throw away, give away or sell.
Moving is a good time to get rid of items you no longer need.  You will save money and have less to pack and unpack.  Give yourself enough time to make these decisions.
Don't just start packing — plan how you will pack.  Pack items you seldom use first.  Pack items of similar size and weight together.  Don't make any carton too heavy to easily lift.
Always use proper packing cartons and wrapping materials. Use professional packing tape, which is a wide, strong, clear or brown tape.  Masking tape is not strong enough to support the weight of a fully packed carton, and duct tape will fall off of cardboard cartons.  Tape all cartons closed on the top and bottom — don't just fold the end flaps closed.  Use crumpled, unprinted newspaper to pack items tightly in boxes.
Label the contents on the outside of all boxes, along with the rooms to which they should be delivered in your new home.  When packing fragile items, clearly mark "fragile" on the outside of the box, with arrows on the sides to indicate the correct upright position.
Indicate boxes holding essential items, such as cooking utensils, bedding, linens and toiletries that need to be opened first by writing "open first" on the box and making sure these are the last boxes to be loaded onto the moving van.
HOW TO SELECT A MOVER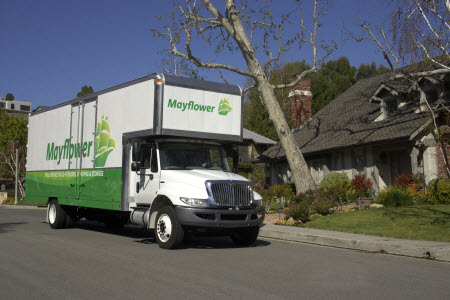 Moving can be one of the most stressful times of a person's life, but it doesn't have to be.  Selecting the right mover for the job is most important.  Here are some tips for finding a mover that can complete your move safely and efficiently:
Look in the Yellow Pages.  Do they have a physical address or are they just an internet broker than will act as a middleman for your move?  Metcalf Moving & Storage has offices in both the Twin Cities and in Rochester, MN.
Find out how long have they been in business.  Some movers come and go, but the good ones are in it for the long haul.  Metcalf Moving & Storage has been in business since 1919 and we have been an agent for Mayflower Transit since 1967.
Check their licensing.  If your mover is crossing state lines, they must be licensed by the Federal Motor Carrier Safety Administration (FMCSA).  If your move is within the State of Minnesota, your mover must be authorized by the Minnesota Department of Transportation (MnDOT) to perform the move.  Metcalf Moving & Storage is licensed for interstate moves under the authority of Mayflower Transit (U.S. DOT No. 125563) and is licensed for moves within the State of Minnesota (MnDOT No. 364862).
Don't necessarily choose the cheapest estimate.  For two reasons:  First, your estimate may be non-binding, which means that the final charges could be more than the estimate.  Second, like with any other service, you often get what you pay for.  Companies charging less for their service may not be able to properly train their employees or maintain their equipment, and that can affect getting your things moved safely.
Check with the Better Business Bureau.  A company that is good standing with the BBB is more likely to provide quality services.  Metcalf Moving & Storage has been a member of the Better Business Bureau and in good standing since 1988.  We are also the winner of the 2008 Integrity Award.
HOW TO VIDEOS
The videos below show some tips for move in day, tips for move out day, and the best ways to pack each room of your house. The last video gives tips on loading a moving container, if you plan to do the heavy lifting yourself:
Preparing for Move Out Day:
Preparing for Move In Day:
Packing Your Bedroom:
Packing Your Family Room:
Packing Your Kitchen:
Packing Your Dining Room:
Packing, Getting Started:

Packing Frames, Art, & Mirrors:

Packing Silverware:

Packing Shoes:

Packing Linens:

Packing Knives:

Packing Dishes, Glasses, & Stemware:

Packing Cookware:

Packing Collectables:

Packing Small Appliances:

Packing Clothes:

Packing Television:

Packing Rugs:

Packing Lamps:

Packing Books:

FAQ
There are many things to consider when planning a move. Thankfully many of the same questions and problems come up for everybody.
We compiled these frequently asked questions and answers to help you started down the right path with your move.
METCALF MOVING BLOG
Looking for tips on packing, moving check lists and other information regarding moving.  Check out the Metcalf Moving Blog for useful information.

…they understood how stressed I was with moving, timing, packing and unpacking. This was the best experience I have ever had moving.
- Scott C.
We are open for business as usual while we prioritize the health of our customers and employees above all else. We also offer virtual surveys for all of our customers so you can receive a quote while staying at home and practicing social distancing.
Read more about our COVID-19 safety precautions.
.