ST. PAUL MOVING COMPANY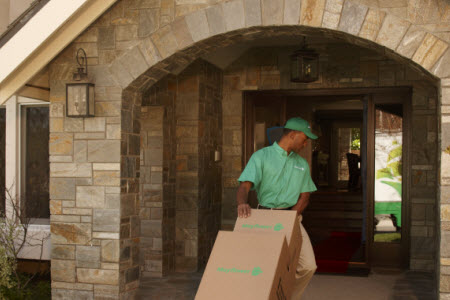 The Premier St. Paul Moving Company since 1919
Metcalf Moving & Storage is a St. Paul moving company providing full-service relocations for families and businesses throughout Minnesota. Metcalf has proudly served the Twin Cities since 1919 with exceptional customer service that has earned us a reputation as one of the best moving companies in St. Paul. Our experienced movers are trained and certified to provide you with dependable, professional, and safe relocation services that make your move easier and stress-free.
To get started with out St. Paul movers, request a free move quote today!
St. Paul Household Movers
Local Moving Services in St. Paul
Moving your household to or from the St. Paul area? Our St. Paul movers offer comprehensive household moving services designed to make your relocation as effortless and stress-free as possible. All of our moves are completed with the utmost care and attention no matter how large or small your move is; you can trust Metcalf Moving & Storage for reliable service.
Long Distance Moving with Mayflower Transit
If you're relocating to another state, Metcalf Moving & Storage is proud to offer long distance moving services in conjunction with the trusted Mayflower Transit network. As an agent for Mayflower, our long distance movers are dedicated to providing quality service throughout your entire relocation. We can provide packing, loading, and delivery services no matter where you're moving.
Full-Service Twin Cities Movers
For those who want the "hands-off" move experience, Metcalf Moving provides full-service moves. Our move coordinators will arrange for packing, loading, and transportation of your household items. On the other end, we'll unload and unpack your items as well. With your direction, your items will be placed exactly where you want them.
Flexible Moving Services
Some people prefer to be more hands-on or would like to save some money on the move. If you prefer to do the packing and furniture placement in your new home, we can provide loading and unloading moving services. Speak with one of our move specialists to customize the services that meet your relocation needs.
St. Paul Commercial Movers
Office Moving
At Metcalf Moving & Storage, we understand that time is of the essence when it comes to business relocations and that's why we offer fast, efficient office moving services in St. Paul. Our commercial movers have experience with all types of moves – from small retail stores to large corporate offices – and can provide comprehensive packing and loading services as well as furniture and equipment installation. We'll ensure that your move is completed as quickly and efficiently as possible so you can get back to business.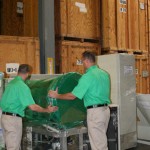 Employee and Corporate Movers
Metcalf Moving & Storage also specializes in corporate employee relocations. Our St. Paul movers have experience with the entire relocation process, from packing and loading to final delivery and setup of your belongings at your new location. We'll make sure that all of your employees receive smooth, stress-free moves no matter where their move takes them.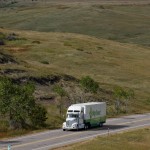 St. Paul Storage Solutions
Metcalf Moving & Storage offers both short-term and long-term storage solutions in the St. Paul area, so you can have peace of mind knowing that your belongings are stored safely during a move or while relocating abroad. We maintain clean, secure warehouse facilities with temperature control to ensure that all of your items remain safe and secure during their time in storage.
If you're in need of reliable moving services in the St. Paul area, look no further than Metcalf Moving & Storage! Request a free move quote today to get started with our experienced movers. We look forward to serving you soon!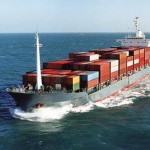 Our Frequent Service Areas
We serve movers in Minneapolis St Paul and the surrounding area.

Everyone was great. From the man who came to give me the estimate, to the person who called to make sure things were happening on time to the fantastic men who moved me out and in. Moving across country was stressful and it was great to have such a wonderful experience!
- Lisa R.
We are open for business as usual while we prioritize the health of our customers and employees above all else. We also offer virtual surveys for all of our customers so you can receive a quote while staying at home and practicing social distancing.
Read more about our COVID-19 safety precautions.
.