STORAGE MINNEAPOLIS, ST. PAUL & ROCHESTER MN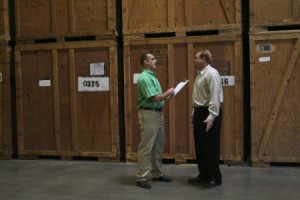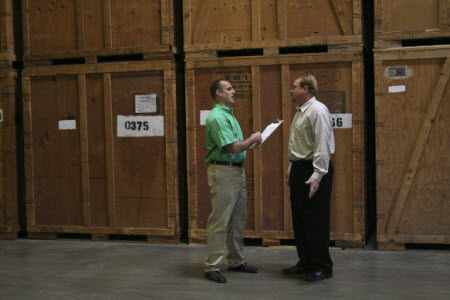 Metcalf Moving & Storage can assist you in the storage of your belongings, whether short-term or long-term.
Warehouse Storage
With our warehouses in St. Paul and Rochester, Minnesota, we can provide safe and secure storage. In our climate-controlled storage facilities, your items will remain in the same condition as when we picked them up. Plus, we can provide storage in nearly every other part of the country through our network of Mayflower agents. We can also arrange to pick up and deliver your things, either locally or long-distance.  Contact us to find out more about our storage facilities and rates.
Portable Container Storage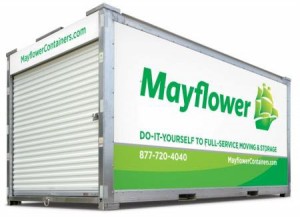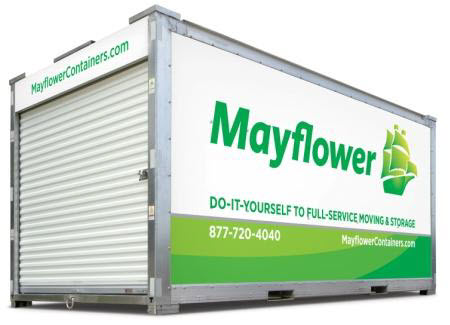 For portable storage or a DIY movers option, consider our portable storage containers. We'll deliver our convenient and easy to use portable storage containers to you, and you can load your belongings at your own pace. We can pick up the container and deliver it to your new residence, or we can store it for you until you need it.
Mayflower portable storage containers offer a simple and affordable option to traditional moving options. At 16' long, 8' wide, and 8' high, our storage containers can hold the contents of a typical 1,500-square foot home (basement, garage, patio, and attic items might require additional containers).
Our customers love the flexibility that the portable moving containers offer. Not only are our portable containers suitable for both full-service and do-it-yourself moving, but we will drop the container off any time you like and wherever you prefer. Take your time to fill the container, and then tell us when to pick it up and where to take it. It's just that easy!
If convenience, affordability, and quality are essential to you, give us a call today to arrange delivery of your Mayflower portable moving container!
Ensure you receive the best container as well as the best value for your needs from Mayflower. Compare to PODS ®, PACK RAT ®, U-PACK ®, U-Haul ®, Budget ® and Penske ® if you are considering moving truck companies. You'll be pleased with the value you receive.
PODS ® is a registered trademark for PODS Enterprises, Inc. PACK RAT ® is a registered trademark for Pack-Rat Portable Mini Storage LLC. ABF ® and U-PACK ® are registered trademarks of ABF Freight Systems, Inc. U-Haul ® is a registered trademark of U-Haul International, Inc. Budget ® is a registered trademark for Budget Rent A Car System, Inc. Penske ® is a registered trademark of Penske System, Inc. United Van Lines and Mayflower Transit are not sponsored by or affiliated with any of these competitors

The whole crew was awesome, super friendly and professional, made the process extremely enjoyable. Great job, thank you.
- Chad & Denise B.
We are open for business as usual while we prioritize the health of our customers and employees above all else. We also offer virtual surveys for all of our customers so you can receive a quote while staying at home and practicing social distancing.
Read more about our COVID-19 safety precautions.
.