APARTMENT MOVERS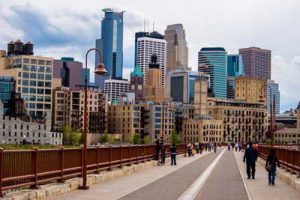 They may be small moves, but apartment moves still take time; the time you'd rather spend doing something else. Metcalf's apartment movers can handle studio, one bedroom, two bedroom or larger apartments and condos, efficiently and affordably.
If you're in need of full-service apartment movers, we have you covered. We can pack up your apartment, load the truck, transport and unpack on the other end.
Just need help with the heavy stuff? We can take that too. Go ahead and pack up and transport the smaller items yourself, and we'll move the big things to your new apartment. We can provide as much or as little assistance as you would like.
Get together with your friends to have fun, let us handle your apartment move.
Our professional apartment movers know their stuff. From navigating the tight spaces in apartment buildings to navigating the tight corners of our city streets, Metcalf movers has done it all.
Apartment Move In Checklist
Moving from one apartment to another, or even just out of an apartment, has some unique requirements. As you plan your apartment move, keep the following in mind, and the move will go much more smoothly.
Apartment Building Move Schedule

Notify management of intent to move out/in
Reserve elevator time (many buildings have strict move in/out times)
If applicable, reserve freight dock time for truck
Schedule inspection & security deposit return

Street parking permits if required in your neighborhood
Notify utilities of move (you may still get charged if not notified)
Submit change of address to USPS
We've touched on some of the building items to check. Be sure to obtain all the rules your apartment buildings have for moving. Some buildings are quite strict and may refuse access to freight elevators or ingress/egress access if your move is not taking place during authorized times.
In addition to the standard elements of the apartment move checklist, review your accounts for your home address. Many people have "one-click" purchase on sites like Amazon or belong to a wine/beer/gadget of the month club. Be sure to change these or you may inadvertently send packages to your old address.

Just wanted to express our appreciation for such a pleasant moving experience! Since we hadn't ever done this before, we were apprehensive. But from the very first phone contact, through Ron's two site visits, continuing with the packing, loading, and unloading, everything went so smoothly, we are very impressed! Let each individual, who was involved with our move, know how satisfied we are and they are to be commended for their jobs they did.
- Harold & Pam W.