METCALF MOVING BLOG
December 20, 2016
Packing Mirrors for a Move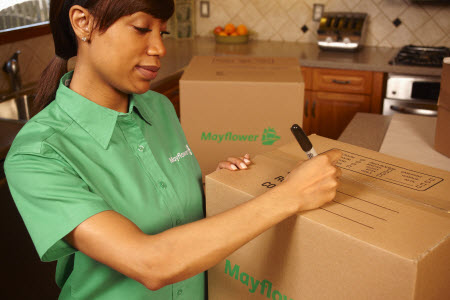 Prep Your Mirrors to Minimize the Risk of Breakage
1) Use a specially padded box to transport your mirrors safely.
2) Look for a box sized just right for a mirror like yours when you purchase your moving supplies. If you have trouble locating an appropriate box, contact your Mayflower move coordinator.
3) Line the edges of your box with crushed news wrap to create a layer of cushion for your mirror to rest on.
4) Wrap the mirror completely in bubble wrap or padded paper and secure it tightly with tape before placing it in the box.
5) After the mirror is in the box, fill any gaps with crumpled news wrap.
6) We recommend packing only one mirror per box.
What about very large, heavy mirrors and glass or stone table tops?
These items should be professionally packed with custom wood crates for extra protection. Ask your Mayflower move coordinator about this service.
For additional moving tips, look here:
Source: https://www.mayflower.com/moving-tips-tools/tips/packing-tips/mirror