slide1
slide2
slide3
slide4
MINNESOTA'S MOVING COMPANY

SINCE 1919

MINNESOTA'S MOVING COMPANY

SINCE 1919

MINNESOTA'S MOVING COMPANY

SINCE 1919

MINNESOTA'S MOVING COMPANY

SINCE 1919

We are Minneapolis' and Rochester's professional movers ready to serve your local or long distance home move.
LEARN MORE ABOUT HOME MOVING
From office moves to employee relocations to specialized transportation services, we offer solutions that are professional and cost-effective.
LEARN MORE ABOUT COMMERCIAL MOVING

Convenient payment options through our secure payment partner are available for our customers.
MAKE A PAYMENT
NOW
Minneapolis/St Paul & Rochester Moving Company
Metcalf Moving & Storage is a full-service moving company providing high quality relocations since 1919. We specialize in the moving and storage needs of both families and businesses. We offer a variety of household and commercial moving services. If you're looking for reliable, affordable moving companies serving Minnesota, look no further than Metcalf Moving & Storage. Request your free moving quote today!
Mayflower is pleased to offer a simple and convenient Virtual Survey option using the video chat functionality on your mobile device. No need to answer the door — our Virtual Survey is conducted remotely for your convenience and peace of mind. More about virtual surveys here.
Minneapolis Movers
If you're planning a move to, from, or within Minneapolis, Metcalf is the team to call. With more than 100 years performing relocations throughout the Twin Cities, Metcalf is embedded in the community and able to provide a quality experience that other moving companies can't match.
St. Paul Movers
Our St. Paul office is perfectly located to serve the Twin Cities and the surrounding suburbs. From local household moves to more complex commercial projects, we offer dependable moving services backed by years of experience and an ever present commitment to customer satisfaction.
Rochester Movers
Metcalf is proud to call Rochester our second home of more than 50 years. Today, we're one of the most trusted movers in the state, offering unbeatable local and long distance moves to families and businesses alike. No move is too big or too small for the professional movers at Metcalf!
We have been a consistent recipient of quality awards, thanks to the dedication, knowledge and experience of our company-wide staff. The awards we have recently received from the Better Business Bureau, JD Power & Associates, and Mayflower Transit highlight our focus on providing quality service.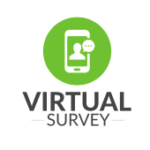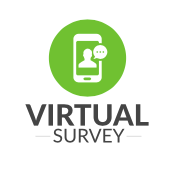 Minneapolis/St Paul Office
1255 East Highway 36
St. Paul, MN 55109
Rochester, MN Office
1550 3rd Ave SE
Rochester, MN 55904
Long Distance Mayflower Moving
Long distance movers from Minneapolis, MN, St. Paul, MN and Rochester, MN have relied on Metcalf Moving & Storage and our Mayflower movers to ensure their moves go smoothly. Whether they moved to neighboring cities like Fargo, Sioux Falls, or St. Cloud, or to the far corners of the country like Los Angeles, Miami, and New York, their items arrived on time and in the condition they were in when they left. Some of the things we hear most often about our professional moving team include "great communication", "very friendly", and "on time". Our movers take pride in giving your move personalized attention but, as one of Mayflower's Moving Companies, we have access to the resources of the nation's most trusted long distance moving network. Visit our residential long-distance moving services page for more information.
Local Household Moving
It may be to the next city or just across town, but a local move can still be stressful. As your local moving company in Minneapolis, St. Paul, Rochester, MN, and the surrounding area, Metcalf will take on as much or as little of your move as you need. Our goal is to make your moving experience as pleasant as possible. We will help you pack and unpack your belongings or just load and unload the truck. If you need local storage, we have a state-of-the-art storage facility as well. Read more about our local moving services in Minneapolis/St Paul or Rochester MN.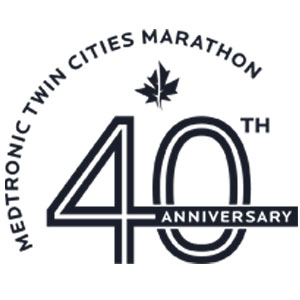 Supporting Sponsor of the Medtronic Twin Cities Marathon

Outstanding service! Ron at Metcalf also did a phenomenal job of following up with me, answering questions, estimating & making suggestions.
- Dawn L.
We are open for business as usual while we prioritize the health of our customers and employees above all else. We also offer virtual surveys for all of our customers so you can receive a quote while staying at home and practicing social distancing.
Read more about our COVID-19 safety precautions.
.