METCALF MOVING BLOG
June 6, 2017
Tips for Online Moving Research
Using the Internet to plan your move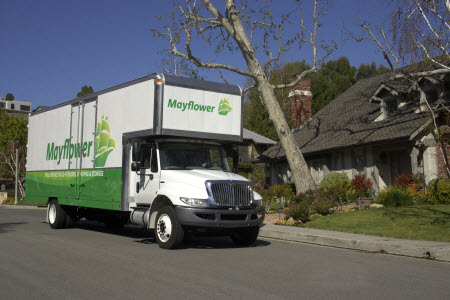 Each year, one in four Americans will pack up and move their belongings; and more consumers are using the Internet to research many aspects of this life-changing event. In fact, some studies show that up to 91 percent of people who move have found helpful information on the Internet.
Not surprisingly, the Internet provides a wealth of information on the topic of relocating, and it can be a valuable tool for planning a move, as long as you know where to look, what to watch out for, and how to supplement your Internet research. Here are some areas where you can you use the Internet to assist in your planning, as well as some things to avoid and be wary of when gathering information.
Choosing a realtor
You can – use the Internet to research professional realtors.
Because buying and selling a home are typically the most expensive and challenging aspects of relocation, choosing a professional realtor can be an enormous asset. The Internet can be helpful in researching real estate companies, allowing you to examine specific "niches" of a given company, geographic areas of concentration and special services.
You should not – rely solely on the Internet to find your realtor.
It's important to meet with realtors individually and determine which ones best suit your needs based upon their success in the area, network of resources to help sell your home, required commissions and other services that will help make this important transaction go as smoothly as possible.
Moving companies
You can – use the Internet to research moving companies.
Before going to your keyboard, get some word-of-mouth recommendations from friends, family or your realtor. Once you've made a list of prospects, contact the companies via phone to get the full company name and "doing business as" names, the number of years in business, address and phone numbers, Web site and e-mail addresses, references and DOT and MC license numbers. Then it's time to go to the Internet to visit SaferSys.org, a Federal Motor Carrier Safety Administration (FMCSA) Web site, and search for the company using the DOT and MC license numbers to see safety information, any orders to cease operation, licensing and other information. You can also check with the Better Business Bureau at www.bbb.org. Schedule at least two in-home estimates, which should be provided free of charge.
You should not – rely upon the Internet to pick your moving company.
Movers shouldn't be chosen solely based on the attractiveness of its Web site, a fancy ad in the phone book or on cost with little regard to the company's record or reputation. You also shouldn't rely on a quote provided sight-unseen over the phone or Internet. When moving across state lines, your charge is based on the actual weight of your shipment and where you are moving from and to.. You are better off meeting face-to-face with the mover's representative to ensure that you both understand what is involved.
Researching your new destination
You can – learn a lot about your new destination via the Internet.
The Internet gives you the opportunity to "virtually" visit your new hometown by providing access to information such as crime statistics, job opportunities, schools, real estate and parks and recreation. You can type in the name of the city and state in a Web browser and find out all kinds of facts and figures relating to your new home.
You should not – assume everything you find on the Internet is up-to-date or accurate.
After doing your online research, it's important to conduct more thorough "in-person" inquiries by making phone calls to schools, relying on a trusted real estate agent to help you identify desirable neighborhoods that meet your needs and preferences and talking to future co-workers or "new neighbors" organizations to arm yourself with the most current information available.
Source: https://www.mayflower.com/tips/how-to/internet-as-a-move-planning-tool