METCALF MOVING BLOG
August 15, 2016
Proper packing requires the right moving supplies.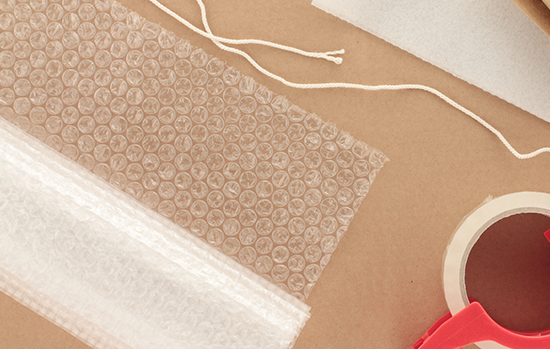 Start by asking the right questions.
1)      Quantity ─ do you have enough supplies to complete your packing?
2)      Quality ─ can you count on your supplies to be durable enough to do their job sufficiently?
3)      Appropriate match ─ are you using the right tool (or box) for the right job?
Determine which of your items require special packaging and ensure that you have enough of the proper moving supplies on hand to protect them sufficiently. Advance planning can often allow you to get a better price on your supplies for moving and avoid last-minute scrambling. Aim to order supplies at least six weeks before your move.
Moving Boxes
Small moving boxes are best suited for fragile or heavy items. This makes them easier to handle and reduces the chance of breakage in transit.
Medium moving boxes are the most popular size of moving box. They are a good choice for small appliances and various household items. Most medium moving boxes can also be used with dish pack and glass pack inserts to easily wrap, pack and protect fragile china and glassware.
Large moving boxes are perfectly suited for light and medium weight household items such as clothing, pillows and lampshades.
X-large moving boxes should be used for bulky but lightweight household items such as towels, comforters, bedding and clothing.
Heavy duty boxes come in different sizes and have thicker, reinforced walls, making them suitable for electronics, appliances and book collections.
Wardrobe boxes come with a removable hanger bar, allowing you to move clothes from closet to closet without having to take them off their hangers and risk wrinkling or soiling them. Wardrobe boxes are available in several heights. For dresses and longer pants, order a taller wardrobe box.
Electronics boxes are just the right size for home entertainment consoles including CD/DVD players, gaming systems, VCRs and stereo amplifiers.
Protective Packing
Unprinted news wrapping paper is an inexpensive and effective way to protect your belongings. Wrap fragile items in news wrap, and crumple it up to fill empty space on the bottom, top and between items to reduce breakage. Unprinted news wrap is a clean, ink-free alternative to newspaper. Recycled wrapping paper is also available.
Bubble wrap comes in a variety of sizes. Like news wrap, bubble wrap is used to protect fragile items and fill air pockets in boxes to reduce shifting and breakage in transit.
Dish and glass pack kits are compartmentalized inserts used to pack glassware, crystal and stemware. These kits may come with foam padding or foam pouches to protect each piece during transit.
Stretch plastic wrap is an industrial-strength version of your standard kitchen plastic wrap. It's used to bind items together (for example: electrical cords, dresser drawers, couch cushions, etc.). Plastic wrap protects furniture from scratches, dust and damage. However, it is not necessarily a good choice for wood or leather furniture as it can cause damage by trapping moisture under the plastic.
Furniture pads are thick, durable blankets that you don't have to worry about getting dirty. They are frequently used to cover and protect large appliances and furniture.
Other Moving Supplies 
Box tape or tape gun dispensers make it easy to seal your boxes quickly. During a move, it quickly becomes apparent that the box tape dispenser is in fact, indispensable.  
Box tape refills are something you will appreciate having on hand during a move. Be sure you have plenty of high quality packing tape to get your boxes closed and keep them sealed until they safely reach their destination. 
Permanent markers may seem like an obvious necessity, but you'd be surprised how often markers are lost before the move is even in high gear. Keep extras handy to mark contents, delivery location (what room in the new home) and instructions or warnings (such as "fragile") on your boxes. 
Box cutters will be appreciated when it's time to unpack at your new destination. Don't forget refill blades; cutting cardboard and tape quickly dulls them.
Now that you know all about supplies for moving, head over to our packing 101 page for some additional tips on how to pack for your upcoming move.
Source: https://www.mayflower.com/moving-tips-tools/tips/moving-checklists/moving-supplies-checklist