METCALF MOVING BLOG
December 6, 2016
How to Pack Lamps and Lampshades
Lamps and Shades Should be Packed Separately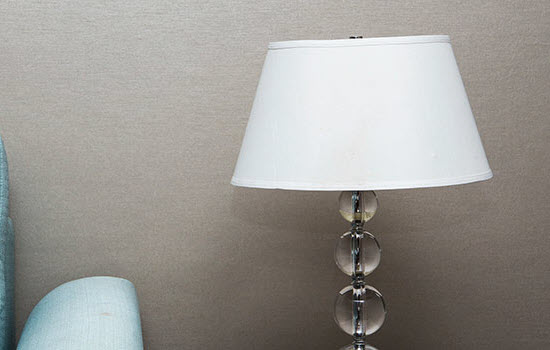 Lamp bases
Before you pack the lamp base, remove the light bulb and the lamp harp. Wrap each piece individually in news wrap. Place the pieces in a box, packing the empty space well with crushed paper. It is okay to pack more than one lamp per box if space allows.
Lampshades
Do not wrap lampshades in printed newspaper. Instead, use tissue paper, a pillowcase, unprinted news wrap or a lightweight towel.
Choose a box at least two inches larger than your lampshade. Place a layer of crushed paper under the lampshade. Line the shade with clean paper, but do not add crushed paper around the shade. Do not pack anything else with your lampshades.
If your shade is not silk and it is large enough that a smaller shade can placed inside of it without touching, then you can safely nest the two shades together. Otherwise, pack them separately.
You'll find additional moving tips here: 
Source: https://www.mayflower.com/moving-tips-tools/tips/packing-tips/lampshades