METCALF MOVING BLOG
February 15, 2015
Mayflower Containers vs. PODS
If you are searching for a portable container for storage or moving, check these out:
Here are side-by-side photos of our containers next to PODS: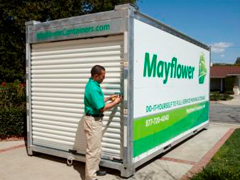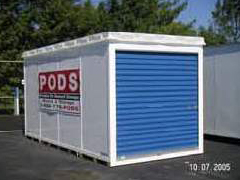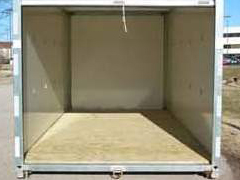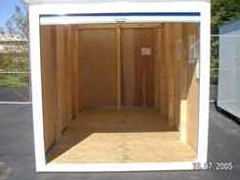 Some features of Mayflower Containers (formerly SAM):
Smooth interior walls so your things can stack easily inside.
Tie down rings for securing items to the container.  This is especially important if it will be moved.  You should load the container just like you would load a truck.
Dimensions are approximately 8" high x 8" wide x 16' tall with about 900 cubic feet of space inside to accommodate up to 7,500 pounds.
Galvanized steel frame with reinforced corners.
Fiberglass reinforced plywood sides (same material found on truck bodies).
Translucent roof.
Corrugated steel roll-up door with two handles and rubber seal.
Owned by a company with almost 100 years of experience in moving and storage.
We have trained movers who can help you load and unload the container who work for us and are not contracted from outside the company.