METCALF MOVING BLOG
May 30, 2017
How to Hire a Moving Company
Moving Doesn't Have to Be Stressful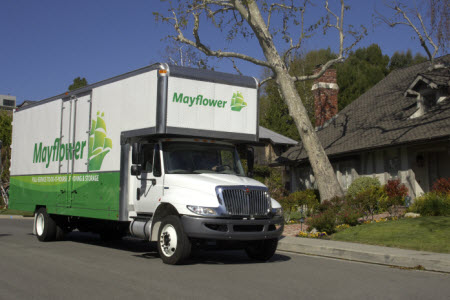 Yes, moving can be complicated, but there is no reason to get stressed out. With a little research and planning you can avoid moving scams and eliminate much of the stress associated with a long-distance move. Here are some suggestions to avoid a stressful move:
Talk to Friends
A good moving company is going to have happy customers eager to share an opinion. Look to social media or ask friends if they have had positive experiences with any moving companies.
Find a Trusted Advisor
Talk to local real estate agents or home improvement contractors who work with movers every day. They can offer a professional perspective.
Dust off the Yellow Pages
It is important to recognize that not all moving company websites represent legitimate moving companies. Your local phone book can help you find established moving companies with actual physical addresses and real brick and mortar offices.
Check Business Credentials
Once you've made a list of prospective movers, contact each company and get their full legal name and 'doing business as' (DBA) names, the number of years in business, DOT and MC license numbers. With credentials in hand, you can reference FMCSA resources like protectyourmove.gov or SaferSys.org to see if a mover is federally licensed.
Obtaining Price Estimates
Reputable moving companies will comply with federal regulation requiring an in-home estimate. A representative will want to visit your home or facility in order to survey your goods and provide an estimate of cost. Be sure to schedule at least two visits so you have confidence in the estimates you receive.
Beware of estimates given over the phone or internet without a visual survey. The way you describe your belongings and the way a moving company views them could differ, leading to changes in pricing. A face-to-face meeting will clarify these points and help to ensure accurate pricing from the beginning.
During the estimate, take time to show the representative every item you wish to have moved. It is easy to overlook items in the basement, attic or in storage. The mover should be asking you probing questions so they can price the job accurately and adequately prepare for the move. You should feel free to ask any questions to assure your confidence in the company.
Inquire about "valuation" options. The valuation option you choose determines the mover's maximum liability for loss or damage caused by their handling and transportation. The liability of a mover for loss or damage is based upon the mover's tariffs, as well as federal laws and regulations, and has certain limitations and exclusions.
Don't Fall Victim to Moving Scams!
Did you know that approximately 3,000 Americans are affected by moving fraud every year?
Most often, rogue operations offer low initial estimates, then hold a victim's possessions hostage until they receive additional payments. You can avoid falling victim to scams by looking for the following red flags
1) Don't Offer a Deposit
Legitimate movers should never ask for a deposit before moving your items.
2) Check the Physical Address
Check moving companies' websites and the phone book to ensure they have a physical address in your area. Having a residential address, no address, or just listing a P.O. Box could be an indicator the business is not legitimate.
3) Verify an Active License
Look for a U.S. DOT number on the companies' website. All moving companies should have active operating authority and adequate insurance.
4) Check Service Records
Check a company's reputation and qualifications with organizations like American Moving and Storage Association (AMSA) and the Better Business Bureau (BBB).
What To Do When Moving Scams Occur
Unfortunately, some consumers will still fall victim to rogue operators this year. Fortunately, there is a service called MoveRescue available to help. Those who feel they may have been scammed should contact MoveRescue at 800-832-1773. Consumers who call this number will talk to a representative who will assess the situation and direct the caller through the appropriate next steps. MoveRescue serves as a central source for consumers who need moving assistance or anti-fraud information.
Source: https://www.mayflower.com/moving-tips-tools/tips/moving-tips/how-to-choose-a-mover