METCALF MOVING BLOG
April 11, 2017
12 Tips to Reduce Stress During a Move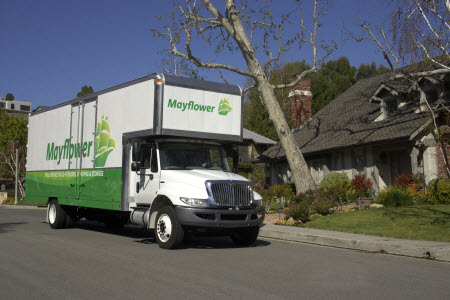 Tip One: Breathe in, then out…
According to Employee Relocation Council, moving is the third most stressful life event. Moving disrupts your normal routine and generates feelings of uncertainty as you enter uncharted waters. The following suggestions may help make the move less stressful – and save you from needing a bottle of aspirin on the big day.
Prior to the move
Be prepared – Advance planning and organization will make your move go smoother . Keep all documents related to your move in one, easily accessible location. Use a folder, notebook, or even a daily planner to keep track of important phone numbers and documents. Referrals for new physicians, maps of your new town and contact information for old friends are just a few more things that you may want to stash in your organizer.
Make a list  – Make a schedule of appointments to turn on and off your electricity, gas, water, cable and other fundamentals for your home. This is also a good time to do some online research on your new community. Make notes about restaurants and other places in the area.
Name the place  – Label each box with the name of the corresponding room. You can write directly on the box or to make it even easier, print out large computer labels and stick them to the box.
Let them know – Fill out the United States Postal Service change of address form six to eight weeks prior to your move to make sure you receive your mail when you relocate. The form can be found at www.usps.com/moversguide/welcome.htm. And make sure you let the IRS know, too. A change of address form (Form No. 8822) is available on their website (www.irs.gov).
On move-in day
Small wonders – Try to keep children occupied. Have coloring books or other toys readily available to fill the children's time while the movers are bringing items into the home. Ask if your new neighbors have children that your children can play with during this time or if they know of a babysitter that would be available to help out.
Fuzzy friends – If you have a pet, put he/she in an isolated room with food, water and bedding. Post a note reminding everybody to keep the door shut; otherwise, your pet could get injured or even lost.
Home sweet home – Begin by opening boxes that you will need first, such as ones that contain necessities like paper towels, trash bags and light bulbs. The easiest way to recognize these boxes is to mark them with a bright colored sticker or a special notation that makes them stand out from the rest. Take care of the bathroom and bedrooms first, and then move on to the kitchen and other living spaces. Keep a trash bag in every room, so packing materials can be discarded as you go.
What's cooking – Trying to fix a meal while still unpacking causes undue stress. Take this chance to find a new and different place to eat, or if you are feeling homesick, find an old favorite and enjoy a meal. If you don't feel like going out, c heck your new telephone directory for restaurants that will deliver or look back to the list you made from Internet research before you moved.
After move-in
Get involved – Time, effort and courage will help you integrate yourself into your new community. Remember…it's a gradual process, but your patience will be rewarded in the long run. Go for a drive, walk or bicycle ride to learn your way around and meet your new neighbors and see your new town.
Join in – Look for clubs that match your interests. Running, reading, sewing…there are unlimited possibilities of organizations that can help you meet people in your new community. Check the local library or grocery store bulletin boards for notices of meetings. Don't forget that children's sports leagues, churches, and other parts of your life in your old community will still be available in your new one.
Keep smiling – Make sure you have "me time" everyday. Take a moment for yourself to figure out what you need to feel better during this emotional time. And, try not to sweat the small stuff. Remember that it is OK to miss the way things were, but take time to appreciate the new things in your life. Staying positive and keeping an optimistic attitude will help you adjust to your new home more quickly.
Soucre: https://www.mayflower.com/moving-tips-tools/tips/moving-tips/reduce-moving-stress