LINO LAKES, MN MOVERS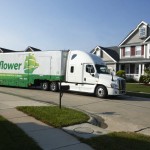 Lino Lakes, MN Local & Long Distance Movers
For almost 100 years, Metcalf Moving has been the go-to local moving company for Lino Lakes, MN residents. We started in the Twin Cities and have since become the top choice for households in Lino Lakes, MN. Whether you're moving locally or across state lines, Metcalf Moving can handle all your relocation needs.
Full-Service Movers
For a hassle-free move, choose Metcalf Moving's Full-Service Move option. Our team will pack, load, unload, and unpack your belongings at your old and new homes. Whether you're moving locally or long distance, we've got you covered from start to finish. You'll have a move coordinator who will arrange all the details, including packing, truck loading, and transportation to your new home. Consider choosing Metcalf Moving's full-service option for a stress-free move to your new home. Their professional movers will unload your household goods and ensure that they are placed in their proper locations.
Flexible Moving Services
Metcalf Moving Services is perfect for individuals who prefer a more hands-on approach. If you're a homeowner who wants to manage some or most of the move by yourself, we can provide you with the required moving services. You can pack your items and move your furniture around in your new place, and our movers will take care of the loading and unloading of the moving truck. Contact Metcalf Moving today to arrange personalized moving services that cater to your relocation needs.
Lino Lakes Household Movers
Metcalf Moving is the perfect choice for households in Lino Lakes, MN. Our team of professional movers are familiar with your neighborhood and can provide you with a smooth moving experience. We have an extensive fleet of trucks equipped to handle all types of household moves.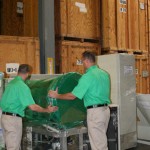 Lino Lakes, MN Long Distance Moving
If you're searching for a reliable partner for long distance interstate moving, Metcalf Moving is your best choice in Lino Lakes, MN. We work as an agent with Mayflower Transit, which means we're part of a network of agents that guarantees your long distance move will be hassle-free and effortless.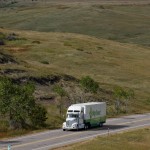 Global Relocation
If you're moving from Lino Lakes to another country, Metcalf Global Relocation is a trustworthy option for international movers. We specialize in not only transporting your belongings, but also managing all the required documentation for your move. Our expertise enables us to handle every aspect of your international relocation with ease.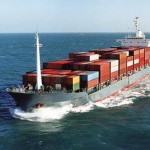 Outstanding customer service. Had a great experience.
- Dreka G.
We are open for business as usual while we prioritize the health of our customers and employees above all else. We also offer virtual surveys for all of our customers so you can receive a quote while staying at home and practicing social distancing.
Read more about our COVID-19 safety precautions.
.