METCALF MOVING BLOG
July 20, 2016
How to Save Time and Money on Your Move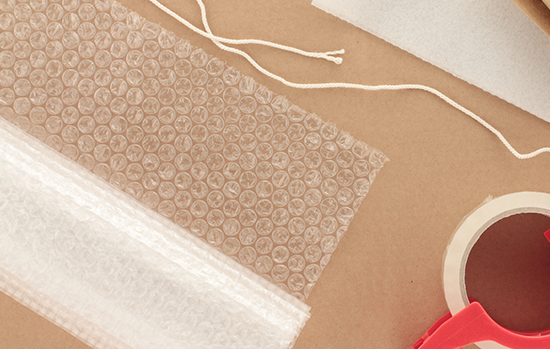 America's housing market is heating up and nearly one-third of Americans are ready to make a move this year.
According to a new survey by Mayflower, America's most recognized and trusted moving company, one in three Americans (33 percent) say they feel more comfortable purchasing a home today than last year and anticipate looking for a new home within the next year. Despite the readiness to upgrade their living situations, Americans do acknowledge that moving is a stressful life event.
"At Mayflower, we know that moving is an overwhelming time for our customers," said Melissa Sullivan, director, marketing communications, Mayflower. "To ease the stress of a move, we offer a variety of services to simplify the process-from personalized moving websites to full-service moves that include packing, loading and transporting."
Mayflower moves an average of 60,000 families each year. Many move during the peak moving season, which begins in May and will continue until September. Mayflower offers these tips to help consumers save time and money throughout their move:
Move early in the week. Most people want to move on a Thursday or Friday, but earlier in the week, moving trucks often go unused. Book a truck on a Monday or Tuesday and use the weekend to prep for the movers' arrival.
Move in the early part or middle of the month. A lot of household moves happen at the end of the month, which means prices will be higher.
If given a choice, avoid moving in the summer, especially June and July. You can save big on your moving costs.
Book in advance. Once you know the date of your move, book your mover right away.
Do some of your own packing. You can easily pack clothes, blankets, pillows and other non-fragile items yourself. For the breakable items, consider letting professionals pack them.
Consider a do-it-yourself option like a container. Portable moving and storage containers allow you to pack and load your things at your own pace. A professional will pick up your loaded container and deliver it to your new home, so you don't ever have to drive a truck.
Look for a company that offers cash back options on your real estate transaction. Mayflower's CityPointe® program allows customers to earn cash back on the price of the home they buy or sell simply by using a realtor from a carefully qualified list of agents. In some cases, the cash back can cover the cost of your move.
Bundle other services into the price of your move. Look for a carrier that can arrange for services like cleaning, PC and network assembly and disassembly, and ID theft protection. Bundling these services with the cost of your move can help you save money compared to hiring separate companies for each service.
Mayflower also warns customers to be aware of "rogue movers" – internet-based companies that offer low initial estimates, but then hold a victim's possessions hostage until they receive thousands of dollars in additional payments. Out of the millions of Americans that move each year, approximately 3,000 are victims of fraud. To avoid moving scams, Mayflower offers these tips:
Ask for an in-home estimate. Since transportation charges are based on move distance and weight, the company should physically look at your belongings.
Don't be hooked by the lowest price. Get three estimates. If one quote is much lower than the other two, it could be a red flag that the company is not legitimate.
Verify company affiliations. Some disreputable movers lure customers by using names similar to reputable companies, so check the reputable company's website to see if the mover is affiliated.
Don't pay up front. Generally, reputable moving companies will not require a deposit.
Get pickup and delivery dates in writing.
If consumers believe they are the victim of a rogue mover, a non-profit called MoveRescue can help.
Survey Background and Methodology
Respondents to the survey were selected from Research Now's consumer panel to reflect a general distribution of the consumer population, ages 18 years and older. Respondents were also selected by regional geographic distribution (South, West, Northeast, Midwest) to reflect U.S. demographics. Without knowledge of Mayflower's sponsorship, 1,000 respondents completed the survey. Age/generation groups were assigned using the following criteria: Millennial: age 18-34; Gen X: age 35-49; Boomer: age 50-64; Pre-Boomer: age 65+.